David Sarnoff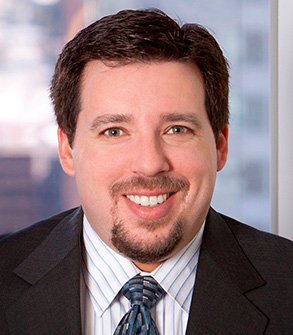 David Sarnoff is a founding partner of Sarnoff + Sarnoff, a San Francisco Bay Area-based law firm that advocates on behalf of employees throughout the State of California.  Recently, David expanded his practice to include mediation and conflict resolution.  More information about his mediation practice can be found at www.sarnoffmediations.com.
As a litigator, his practice focuses on employment litigation, including workplace discrimination, harassment, retaliation, wrongful termination, defamation, and other employment torts. During his career, David has litigated against many of the largest companies in the world.
David has conducted numerous trials and is not afraid to go toe-to-toe with anyone. For example, in 2014, David was lead counsel on a trial in which his client claimed her boss sexually harassed her at work. The jury agreed and found not only that she was sexually harassed but that it was done with malice and awarded punitive damages. In 2015, David was lead counsel in an arbitration on behalf of his client who was discriminated and retaliated against because of her religious beliefs. The arbitrator awarded her lost pay and emotional distress damages.
David graduated from Emory University with a Bachelor's Degrees in Economics and a Minor in Physics. He received his J.D. from Loyola Law School, graduating Cum Laude and as a member of the Order of the Coif. He was also on the Executive Board of the Loyola of Los Angeles Entertainment Law Review. During law school, David was a Judicial Extern for the Honorable Fernando M. Olguin, Magistrate Judge in the Central District of California, and the Honorable William Bedsworth, Justice of the California Court of Appeal, 4th District.
David has been named a Superlawyers Rising Star in Northern California every year since 2012. This distinction is based on a peer review process and is awarded to only the top 2.5% of attorneys under age 40 or in practice for less than 10 years.
David is a member of the State Bar of California and is licensed to practice before all California state courts, all Federal District Courts in California, the U.S. Court of Appeals for the 9th Circuit, and the Supreme Court of the United States.